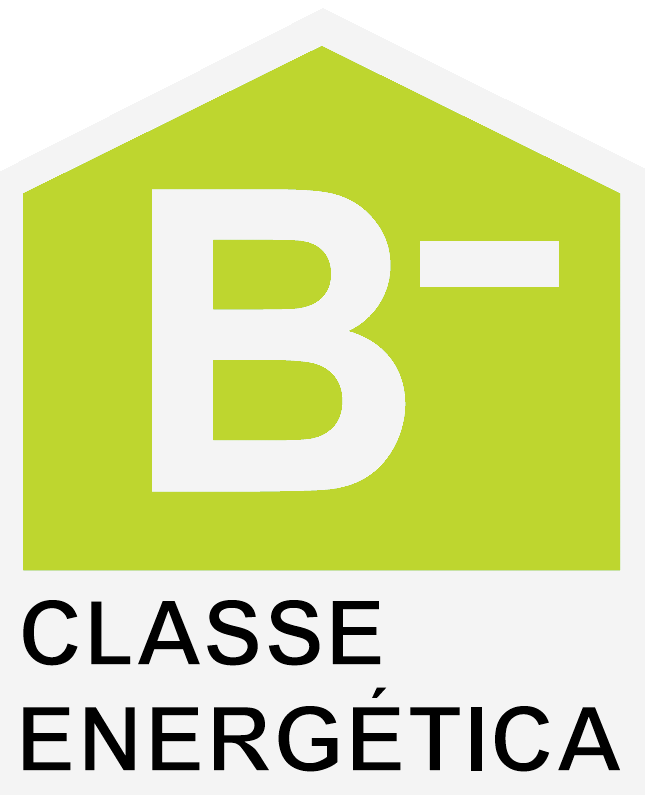 3 + 1 Bedroom Villa located in Boliqueime, offering sea and country views, 5 minutes from international schools
This upside-down house has been designed to capture the full potential of the sea view from almost every living space on the main floor. Set in a quiet residential area with good neighbours surrounding you, within easy reach of all those everyday amenities essential to families living in the Algarve.

The light and airy hallway on entering provides you with immediate access to the kitchen, living room, upstairs bedroom, and guest bathroom. Underfloor heating can be found across the kitchen, living room and guest bedroom.

The kitchen has been well thought out, with AEG appliances, offering a gas and electric stove top and granite work surfaces, and offers ample counter space with an island as well as built-in storage. From here you can access the living/dining room as well as a covered terrace ideal for barbecuing and sitting out on those warm summer evenings. The terrace offers shade with a covered roof that is UV reflective allowing the space to be used both in the summer and winter months without it getting too warm and offers fly screens for added protection should you need it from mosquitos. Direct access to the garden and pool area is also possible.

The main living room offers a comfortable space with plenty of room to entertain or cosy down to watch a film. There is a wood-burning fireplace that can create an ambience in the winter months, but again the space offers underfloor heating and air conditioning. Two large sets of double-glazed patio doors look out onto the long strip of blue of the sea that runs directly in front of the property and the terrace wraps around the edges of the property to connect with the dining area and offer a place to sit and enjoy the perfect Portuguese sunset.

Downstairs is where you will find the main sleeping area, offering 3 further good-sized double bedrooms that are all en-suite, with fitted wardrobes. A large open space connecting all bedrooms and the laundry that has an atrium was added to further increase the natural light to the area.

The front double bedroom as well as offering an en-suite also allows for its own private access from the front of the property and a small sheltered terrace area, whilst the principal bedroom stretched the full width of the property of the rear and again capitalises on the views. With ensuite and built-in wardrobes the principal bedroom offers another terrace that looks out over the gardens and leads directly to the pool. The 3rd bedroom again offers natural light, built-in wardrobes, and an ensuite. With underfloor heating in the principal and secondary ensuite bathrooms.

In addition to bedrooms, the downstairs also offers a full laundry and storage area that is perfect for busy families with lots of washing to manage.

Whilst outside every thought has been given to making the pool and gardens an inviting area that can be used for children to play in and for families to entertain. There is a lovely covered dining area directly overlooking the pool, perfect for offering some shade and sipping cold drinks whilst you watch the children splash about, that offers direct access to the front of the property so that any pool or garden company can access the area without having to disturb you in the main house. Whilst there are other spaces around the pool to allow for entertaining or sunbathing and a full jacuzzi.

Away from the pool terrace, you will find an immaculate lawn area that has been divided into two to allow a separate play area for the children or that could be converted into a sizable vegetable garden and already offer several fruit trees that provide an abundance of fresh untreated fruits.

Additionally, the property offers a private driveaway big enough to park 2 cars and a covered porch at the main door.

Underflooring heating is available on the main living floor in the kitchen, living room and guest bedroom and in two bathrooms on the lower floor, there is air conditioning in all bedrooms and circulation areas, along with solar panels and the roof has been fully insulated to offer energy efficiency.

It is located in a quiet but well-connected area, within minutes of both the EN125 and A22 motorway and just 5 minutes from 2 major supermarkets, 5 minutes to CIV international school and 15 minutes to Nobel and AIS in Almancil. The village of Boliqueime is on its doorstep whilst the centre of Vilamoura can be reached within 10 minutes.





Welcome to Boliqueime, a charming village nestled in the heart of the Algarve, Portugal. This picturesque destination offers a delightful blend of tranquility and authenticity, making it a perfect place to call home. Boliqueime is blessed with stunning natural beauty, surrounded by rolling hills, lush green landscapes, and breathtaking coastal views.

As you explore the streets of Boliqueime, you'll be captivated by its traditional Portuguese architecture, with whitewashed houses adorned with colorful flower boxes. The village exudes a relaxed and friendly atmosphere, where locals warmly welcome visitors and maintain a strong sense of community.

Boliqueime boasts a range of amenities to cater to your needs. From quaint local cafes and traditional taverns serving delicious regional cuisine to small grocery stores and boutiques, you'll find everything you need within easy reach. The village also hosts a weekly market, where you can discover fresh produce, handcrafted goods, and immerse yourself in the vibrant local culture.

Nature enthusiasts will find themselves in paradise in Boliqueime. The surrounding countryside offers ample opportunities for outdoor activities such as hiking, cycling, and horseback riding. Explore the trails that wind through the hills, allowing you to marvel at panoramic vistas of the Algarve coastline and its golden sandy beaches.

For those seeking a leisurely coastal lifestyle, Boliqueime is conveniently located just a short drive away from some of the region's most idyllic beaches. Whether you prefer secluded coves or bustling seaside resorts, you'll find an array of options to suit your taste. Enjoy sun-kissed days lounging on the sand, indulging in water sports, or simply taking a refreshing dip in the crystal-clear waters of the Atlantic Ocean.

Boliqueime is not only a haven for natural beauty but also provides easy access to nearby towns and attractions. The vibrant city of Albufeira, with its lively nightlife, bustling marina, and modern amenities, is just a stone's throw away. The region's renowned golf courses, theme parks, and historical sites are also within reach, ensuring there's never a shortage of activities to enjoy.

In summary, Boliqueime offers the perfect blend of authenticity, natural beauty, and convenience. Whether you're looking for a tranquil retreat or an active coastal lifestyle, this charming village is sure to captivate you with its warm atmosphere and breathtaking surroundings. Embrace the allure of Boliqueime and discover your dream home in this remarkable corner of the Algarve.
Property Features
---
Heating
Washing machine
Dishwashing machine
Air conditioning
Fitted wardrobes
Under floor heating
Wood burner
Equipped kitchen
Pool
Proximity: Airport, Beach, Golf course, Shopping, Hospital, Pharmacy, Public Transport, Schools, Restaurants, City
Garden
Jacuzzi
Terrace
Built year: 2008
Floors: 2
Laundry
Basement
Storage / utility room
Views: Sea views, Countryside views
Double glazing
Automatic irrigation
Septic tank
Quiet Location
Central location
Solar heating
Closed fireplace
Sealed land area
Energetic certification: B-
Solar orientation: South, West
Mains water
Balcony